Plan a retirement that suits you best
Wondering if you have the means to make your dream retirement come true? You may not have put much thought into your retirement while you were raising your children and paying off your mortgage. You're not alone.
But it's never too late to start planning.
Start by talking with an expert
First, meet with an advisor. Talk to one of our Investment and Retirement Development Managers or Financial Planners1 — they'll provide step-by-step guidance throughout the process of planning your retirement, based on your goals and stage of life.
Help with creating your retirement plan
Just as you plan a career, a nice retirement needs planning, too. Do you plan to volunteer, go abroad, or just take the time to live? These goals define your financial needs. Your advisor will optimize your investments based on your future lifestyle and retirement plan.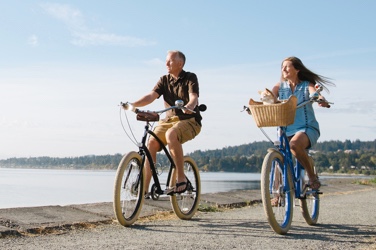 Some advice to prepare financially
To be more precise, your advisor establishes a realistic assessment of your financial situation with you. We look at your sources of income, plans to convert your RRSPs to RRIFs, determine how to use your pension fund, and more!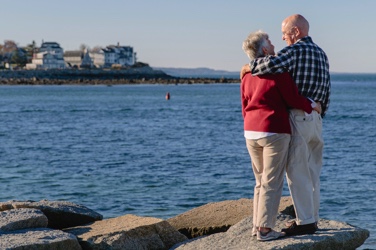 Support to adjust your strategy
Your advisor can customize your strategy according to your objectives and investor profile. Need to revise your investments, taxes or insurance? An advisor's recommendations will help you start your new life with peace of mind.

Tip
Are you nearing retirement? It's time to make the most of your RRSP by taking advantage of your unused contribution room!
Let's imagine your retirement together
We've been there
Plan your retirement without stress! Watch this quick video from Nathalie, an investment and retirement manager at National Bank, who can offer some advice.
Thinking about retirement can be very stressful. I know. I've been there.
INTRO
Hi, I'm Nathalie. I'm an investment and retirement manager. I'm not retired, but...I'm continuously planning for it.
Super – People don't like thinking about their retirement.
Doing nothing, it's worse. Regardless of your age, regardless how much youput aside, you've got to have a plan.
Super – What is a retirement plan?
A retirement plan, it's a financial plan that will detail everything you need to do from now until then.
Super – Is there any magic number when it comes to saving?
There's no magic number, basically. It all depends on you. Do you want to go on a trip? Several trips? Or none at all?
Super – Any advice Nathalie?
It's never too late to start planning for your retirement. Just do it now.

What do you want from your retirement?
Every retirement is unique. Some crave a fast-paced life while others want peace and quiet. For a retirement of your own, start by thinking of your future! What do you see? This article will help you ask the right questions.
Ready to plan out your dream retirement?

Talk to one of our experts to get tailored advice.