No flat monthly fee
for up to 3 years

Exclusive assistance service
7/7

Mastercard® credit card
without credit history

Offer valid for
up to 5 years
for temporary or permanent residents
Perfect if you are looking to:

Open a bank account from another country
Transfer funds before you go
Access your money as soon as you arrive
Save on banking fees
Build your credit history
Receive assistance for a smooth arrival in Canada
Buy a car or home in Canada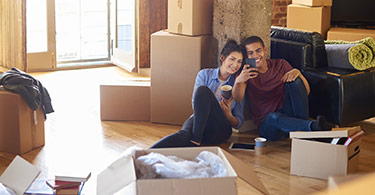 For your future projects: car and home loans5
Mortgage loans without a credit history for temporary or permanent residents

Great rates on car loans without a credit history

How to take advantage of the offer


Apply for a bank account online.


Transfer money from your foreign bank account, if you want to.


Once you arrive, meet with an advisor to receive your debit card.

Why you should do business with us
Enjoy the freedom of our flexible online solutions
Simplify your banking with our range of innovative products and services.
Easy access anywhere in Canada

With 450 branches and over 3,330 automatic banking machines6 across Canada, we're available wherever you are.

Assistance 7 days a week

Need help settling in? Contact our experts for advice on housing, work, visas, education or anything else you need to know.